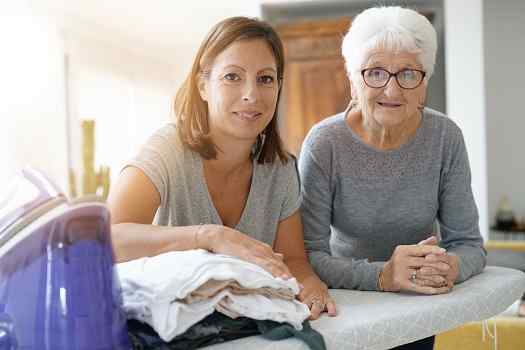 Receiving assistance from others allows family caregivers to maintain proper mental, physical, and emotional health without compromising their senior loved ones' wellbeing. However, finding people to commit to helping with your parent's care may be difficult, which is why your family should consider using in-home respite care. Below you'll find details about this service and how it helps seniors and their families.
1. Temporary Relief
One of the most significant benefits of in-home respite care is the time away it provides to families. Caregivers don't have to worry about taking time off from work or feel guilty about going on vacation with their spouses and children. While you're away, a qualified professional will provide your loved one with attentive care. The temporary relief allows you to practice self-care, which can include resting, working on goals, visiting the doctor, or joining a caregiver support group.
Family caregivers need to care for their own wellbeing. If you're caring for an aging loved one and are feeling overwhelmed, consider hiring a professional caregiver to provide
respite care. Des Moines
families who want to prevent burnout can turn to Home Care Assistance. One of our professional caregivers can assist your loved one at home while you take a nap, go to work, run errands, or go on vacation.
2. Immediate Availability
If your loved one has had a stroke or an injury, the recovery process could be challenging. With in-home respite care, your loved one can receive high-quality care to speed up recovery without relying solely on you and your siblings, which prevents you from taking a leave from work to help your loved one recover from the unexpected event.
3. Lowered Risk of Isolation
Social withdrawal is a big issue for aging adults and family caregivers. Seniors can isolate themselves due to embarrassment, while caregivers might withdraw because they're too consumed with their loved ones' health. With in-home respite care, your parent can get out of the house and interact with a professional caregiver. The companionship could stave off loneliness, keep your loved one active, and reduce the risk of depression. Having a caregiver step in allows you and other family members to maintain social lives and avoid isolation of your own.
When researching agencies that provide
home care
, families are usually looking for flexible care plans, compassionate and highly trained caregivers, and 24/7 availability. Whether you need respite care to take a break from your caregiving duties or your senior loved one needs around-the-clock assistance at home, you can rely on Home Care Assistance.
4. One-on-One Care
Most seniors prefer to age in place because they want to keep their routines as normal as possible. With in-home respite care, your loved one can stay in the comfort of home, even if he or she is living with dementia, heart disease, or another health condition that affects physical and cognitive abilities. One-on-one care can reduce the risk of falls, poor nutrition, inactivity, and other issues older adults are more susceptible to.
5. Reduced Stress
Most caregivers step into the role with no experience, which can cause stress for both family caregivers and their senior loved ones. Hiring an in-home respite caregiver provides your family with a skilled professional who is trained to handle these exhausting situations. The caregiver could also share tips and advice to make your day-to-day challenges less stressful.
6. Strengthened Relationships
It's common for family caregivers to experience feelings of regret and resentment toward their aging loved ones. As a result, their loved ones may feel ashamed and guilty. However, having someone come in to help with daily tasks and offer temporary relief could prevent these negative emotions and strengthen relationships.
One of the most challenging tasks of helping an elderly relative age in place safely and comfortably is researching agencies that provide elderly home care. Des Moines families can turn to Home Care Assistance for reliable, high-quality in-home care for aging adults. We offer 24-hour live-in care for seniors who require extensive assistance, and we also offer respite care for family caregivers who need a break from their caregiving duties. Trust your loved one's care to the professionals at Home Care Assistance. Reach out to one of our compassionate Care Managers today at (515) 264-2438.