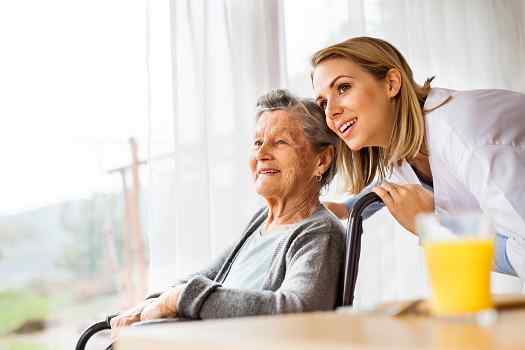 There's no educational book you can read to become the perfect caregiver overnight. Instead, you learn as you go. It's normal to make errors, especially as a new family caregiver. Here are some of the most common mistakes to avoid when providing care for a senior parent.
1. Preventing Independence
You can assist your loved one with daily tasks, but you should never do it all for him or her. Encouraging independence is extremely important for older adults because it can boost their quality of life and increase longevity. If you see your loved one facing difficulty with a task, step in and work on it together instead of taking over. The objective is to try to find a balance between safety and the preservation of choice and independence. 
There are a variety of age-related health conditions that can make it more challenging for seniors to live independently. However, many of the challenges they face can be easier to manage if their families opt for professional
senior care. Des Moines
families can rely on expertly trained caregivers to keep their loved ones safe and comfortable while aging in place.
2. Making Accusations
When your parent tells you something, you should believe him or her. Many family caregivers make the mistake of assuming their loved one is incorrect, especially if he or she is living with dementia or Alzheimer's. Your loved one may have difficulty remembering certain things due to cognitive impairment, but you should try to find the truth instead of assuming the worst. For instance, try to find misplaced objects without making a fuss. Refrain from jumping to conclusions or making accusations without listening to your loved one and considering all options.
3. Setting Unrealistic Goals
Don't promise your loved one a miracle regarding his or her health. You can work to boost his or her overall wellbeing, but sometimes that may not be enough. It's okay to remain optimistic, but making promises and setting unrealistic goals are mistakes you need to avoid as a family caregiver. It's impossible to predict the future, so you'll need to set realistic goals. Ask your parent's medical provider for advice to help you develop a realistic plan going forward.
4. Treating Older Adults like Children
Remain respectful of your loved one, regardless of his or her current health. When speaking to your parent, remember to use the same tone, words, and phrases you normally would, unless he or she is facing communication issues. However, even in these instances, you need to maintain a respectful tone. Never treat your parent like a child because it could cause self-esteem issues and ruin your relationship. 
Families who find it difficult to care for their aging loved ones without assistance can benefit greatly from professional
respite care. Des Moines, IA
, family caregivers who need a break from their caregiving duties can turn to Home Care Assistance. Using our proprietary Balanced Care Method, our respite caregivers can encourage your loved one to eat well, exercise regularly, get plenty of mental and social stimulation, and focus on other lifestyle factors that promote longevity.
5. Ignoring Legal Planning
What happens when the unexpected occurs and your loved one is unable to make decisions pertaining to healthcare and finances? If there are no legal documents that give you the ability to make medical decisions and manage your loved one's finances, a court will likely make those decisions for your family. Seniors need to have legal statements listing their family caregivers as medical powers of attorney, and they should also have a living will, a financial power of attorney, and a personal representative.
Regardless of your intentions, any mistakes you make when caregiving could have a negative impact on your parent's wellbeing. Make sure you provide him or her with as much care as needed. Some seniors only require help with a few daily tasks so they can maintain their independence. However, those living with serious illnesses may need more extensive assistance. Luckily, there is professional
live-in care Des Moines, Iowa
, seniors can rely on. Home can be a safer and more comfortable place for your loved one to live with the help of an expertly trained and dedicated live-in caregiver. To find out more about Home Care Assistance's in-home care services, call (515) 264-2438 today.