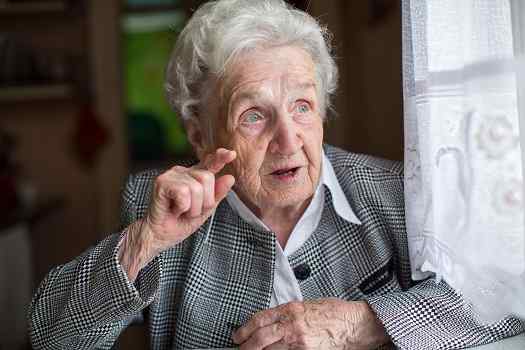 Your aging parent is ultimately an adult who still retains the right to make his or her own decisions. Any concerns you express about your parent's wellbeing may be met with reassurances that he or she is doing okay. Many seniors respond to their changing health with denial, and this can happen for multiple reasons. Figuring out why your loved one refuses help is your first step toward finding ways to meet his or her needs.
Listen for the Core Reasons behind the Denial
When your parent is in denial, the last thing you want to do is get into a confrontation that further breaks down communication. Instead, approach your discussions about assistance slowly. If your loved one begins to get upset, come back to the topic another time. When your parent is open to discussion, listen carefully to what he or she says. Your loved one may drop hints about why he or she is in denial, such as mentioning he or she is nervous about having strangers in the home. You can then use this information to guide your next discussion. For example, you might mention home care agencies run background checks on their caregivers.
If you have a senior loved one who needs help maintaining a high quality of life while aging in place, reach out to Home Care Assistance, a leading provider of
in-home care
families can rely on. All of our caregivers are bonded, licensed, and insured, there are no hidden fees, and we never ask our clients to sign long-term contracts.
Do an Informal Assessment of Your Parent's Needs
You can also do some detective work when you visit your loved one. Watch how your parent goes about his or her daily routine, and make mental notes about problem areas. Seeing your parent forget to take medication at the right time or hearing him or her complain about being tired when washing dishes are good clues you can use to address specific worries.
Not every senior has the same care needs, which means they don't all need the same type of
homecare services. Des Moines
families can rely on Home Care Assistance to provide individualized care plans to meet your elderly loved one's unique care needs. Our holistic Balanced Care Method was designed to help seniors focus on healthy lifestyle habits such as eating nutritious foods, exercising regularly, and maintaining strong social ties, and our Cognitive Therapeutics Method offers mentally stimulating activities that can stave off cognitive decline and delay the onset of dementia.
Find Another Trusted Person to Support Your Concerns
Seniors sometimes brush off their adult children's concerns. If your loved one says you fuss too much, see if you can find someone else who supports your cause. A simple email or phone call to the doctor could clue your loved one in to the idea that you need someone to talk to him or her about home care. You might also reach out to another loved one or your parent's preferred clergy member. Hearing concerns from other people might help your loved one see this is about more than you just being overly protective.
Ask Your Loved One about His or Her Goals for Aging
Most likely, your parent has ideas about how he or she wants to age. Ask your parent to outline some things he or she still wants to accomplish in life. Whether your parent wants to travel, take some classes, or volunteer in the community, this conversation may help him or her see the importance of taking care of his or her health.
Create a Plan that Helps Your Parent Meet These Goals
Once you have your parent talking about goals, you have an open door to begin discussing how to make them happen. Ask your parent what could happen if he or she falls while trying to do chores. You could also mention your parent might not be able to travel if he or she doesn't have someone to remind him or her to take medication. Then begin outlining a plan that includes a caregiver who can help your loved one get the most out of the senior years.
Whether you need respite from your caregiving duties or your aging loved one needs
live-in care, Des Moines, IA
, Home Care Assistance can meet your family's care needs. Our dedicated caregivers are available around the clock to provide transportation to doctor's appointments, ensure seniors take their prescribed medications, and help with a variety of tasks in and outside the home.
For reliable in-home care services, contact us at
(515) 264-2438 today.