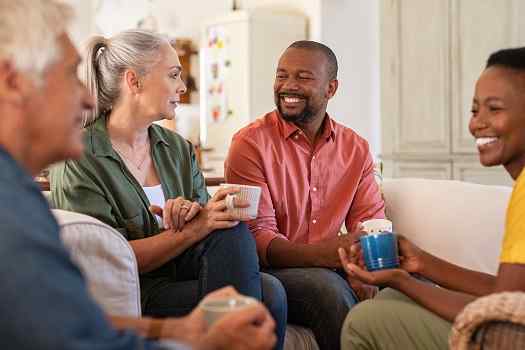 Social engagement benefits seniors by lifting their spirits and giving them a reason to wake up and enjoy each day. Seniors sometimes overlook their need to engage with others, and it's up to you to help your aging loved one figure out ways to make new friends. Getting your loved one to be more social is as easy as trying out a few of these ideas that could prevent him or her from being isolated.
1. Offer an Invitation to a Grandchild's Activity
Few seniors can resist a grandchild's request to attend a school function or extracurricular activity. Look for upcoming events in your child's life that would be perfect for a grandparent to attend. From choir concerts to football games, your loved one will be surrounded by people to interact with. You might even catch your loved one bragging to a few of the other grandparents in the audience.
2. Introduce Your Loved One to a Neighbor
Seniors benefit from living in tight-knit communities, but they sometimes hesitate to get out and meet their neighbors. If new people recently moved into your loved one's neighborhood, help your parent put together a gift basket for them. Your loved one will enjoy being helpful, and the new neighbors may return the gesture with friendly chats here and there.
3. Provide an Important Role to Serve
A senior's social life often drops off after retirement. Volunteering is a great way to fill in this gap, since it offers similar opportunities to mingle with others without the stress of a permanent job. Find out what your loved one would like to do in the community, and help him or her find a role that fits his or her skill set. Your loved one could volunteer to make coffee in a hospital waiting room or take care of neighbors' pets while they're at work. Getting out and about can help your loved one find someone to talk to each day.
A home caregiver can provide transportation and a variety of other kinds of support to help your loved one take advantage of volunteering opportunities. In
Des Moines, senior home care
agencies
can be a great boon to seniors. With the help of the caregivers at Home Care Assistance, your aging loved one can lead a happier and healthier life. We offer a revolutionary program called the Balanced Care Method, which encourages seniors to eat nutritious foods, exercise and socialize regularly, and focus on other lifestyle factors that increase life expectancy.
4. Ask Someone to Invite Your Loved One Out
This suggestion might require you to do a little work behind the scenes, but it may be an effective way to get your loved one out of the house when he or she turns down your offers. Ask another senior you know to invite your loved one to a social event in your area. Your loved one might be more likely to attend an activity if he or she has a friend going along.
5. Set Him or Her Up with a Companion
A professional caregiver can come to your loved one's home and spend time doing activities together. The caregiver and your parent can play a board game for the hundredth time, and they can both enjoy every minute of it. Alternatively, your loved one may just want to spend time chatting with the caregiver while they tend to chores together. 
For families living in
Des Moines, respite care
can be a wonderful solution when their aging loved ones need companionship and socialization a few hours a week or just need minor assistance with daily household tasks. At Home Care Assistance, we thrive on helping seniors maintain their independence while living in the comfort of home.
6. Find a Regular Event to Attend
Your loved one can benefit from having a routinely scheduled event that fosters socialization. For instance, he or she may want to have dinner with someone special once a week or start taking a class. Knowing when he or she needs to be social can help your loved one prepare mentally and physically for spending time with others.
A home caregiver can be an ideal everyday companion for a senior. Not every senior has the same care needs, which means they don't all need the same type of
at-home care
.
You can rely on Home Care Assistance to provide individualized care plans to meet your elderly loved one's unique care needs. Our holistic Balanced Care Method was designed to help seniors focus on healthy lifestyle habits such as eating nutritious foods, exercising regularly, and maintaining strong social ties, and our Cognitive Therapeutics Method offers mentally stimulating activities that can stave off cognitive decline and delay the onset of dementia. Home Care Assistance can be your trusted partner when your loved one needs help with the challenges of aging. Call us today at (515) 264-2438 to learn about our high-quality in-home care services.